The venture takes place on my grandmother's farm, called Santa Teresita. This is a farm blessed by God, with its own water that comes from the hills, irrigating the entire farm, allowing the planting of avocado, papaya, pituca, banana and delicious coffee. At 1300 meters above sea level, with a perfect ecosystem for heat, humidity, shadow and light. Unfortunately, there is no good access to reach the farm, so we have to walk one kilometer into the jungle. There is no electricity either, so being there, we are cut off. When night falls and you have to return home, the moon wonderfully accompanies you and guides you on the way back. The farm was bought by my grandparents Silvino Rodríguez and Teresa Martínez with a lot of effort and tenacity in 1960. The farm gave them food and covered their basic needs, while they had the strength to work the fields. Four decades later, following the cycle of life, they departed for eternity with God. Now, what would happen to your chacrita? One of the four children, my aunt Felia; who is a widow and has no children in her care, she offers to watch over and take care of the farm to make it grow. Well, she has a lot of vitality due to her good nutrition and she is used to field work. Twenty years passed like this and it was not easy to maintain the fund. There are many costs to assume, there are no good buyers and those who arrive pay a very low price, arguing that their coffee is common (which was not true).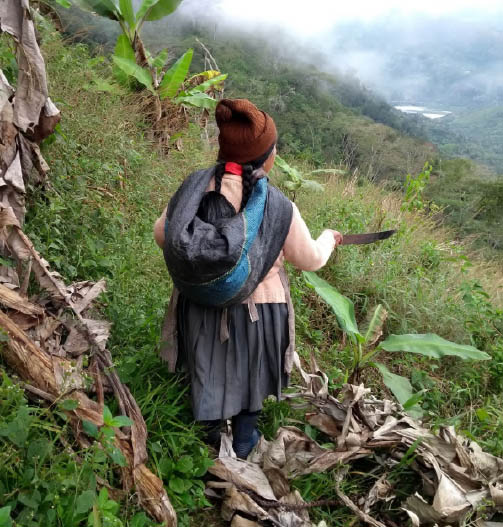 This has been the case for years and has depleted its own economy; however, she refuses to leave the land that her grandparents left behind. Every day, she heads to prune the weeds that grow in the fields, crossing the muddy boundaries due to the rain, so that her coffee trees do not die and keep alive the legacy of her parents, my grandparents. Without asking for help from her brothers, who are busy with their day to day, in a difficult and unequal economy that Peru has; she has kept going, until she couldn't take it anymore… The harvest of 2019 could have been lost, if it weren't for the fact that my aunt communicated the following: "Brothers, the harvest is going to begin and everything has been a loss for me, I have no money to pay the staff and I'm going to lose everything.» So it was that on Saturday, my aunt arrived in Lima and visited my mother, just four days after I had had a profound breakdown in my life… On Tuesday night, I experienced an existential emptiness in my heart, one of those that you feel that nothing fills you up and you ask yourself: what am I good for?, where am I going?,
Show me the way, Lord! I asked, kneeling before Him. I did not imagine that this meeting with my aunt was the answer that God was giving me. And it is so, that the simple desire to leave Lima to distract myself, motivates me to offer my labor to my aunt Felia. A few days later, I was experiencing my aunt's ordeal firsthand; in a small room with no amenities, with the basics for sleeping and utensils for preparing food. Bartering with the people: «I give you bananas, you give me chips… I have avocado, you have corn.»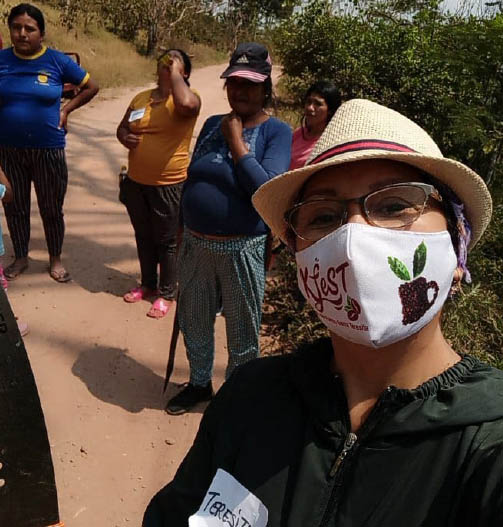 On Monday, at 4 in the morning, we prepare breakfast, consisting of an infusion of field herbs and some old cookies. After eating, we headed to Fundo Santa Teresita. I was behind my aunt, stepping on the same footprints left by her 80th birthday; marveling at that immense sea of green trees in which she immersed me every time we advanced. At that moment, when she had passed me about a hundred steps, I saw her… She and the field, I understood that only LOVE was capable of motivating a person to do that daily chore. Suddenly, an epiphany sprouted from my heart: «Give everything for those you love.» That was the answer God gave me. The rest is already known history. It was proven that our coffee has a high score and being in that privileged place gave me a NEW MISSION: Continue the legacy of my grandparents and help my aunt Felicita in her work; in order to make our wonderful products available to the entire world.